Ozone generator

BLACK 3500

ASK QUESTION

A small, portable ozone generator with an output of 3,500 mg/h and an operation timer for a period of up to 2 hours. It effectively removes viruses, fungi, pathogens, and odours from the environment.

In stock
Performance summary of BLACK 3500
3500 mg of ozone per hour.
disinfection of 100 m2 in about 2.5hrs
Ideal for disinfection and care of
car interiors
small offices
doctor's office
households
attics and cellars
How to choose the right ozone generator for you
Choosing the right generator is important. Learn how to choose the right model and what parameters to look at when choosing one.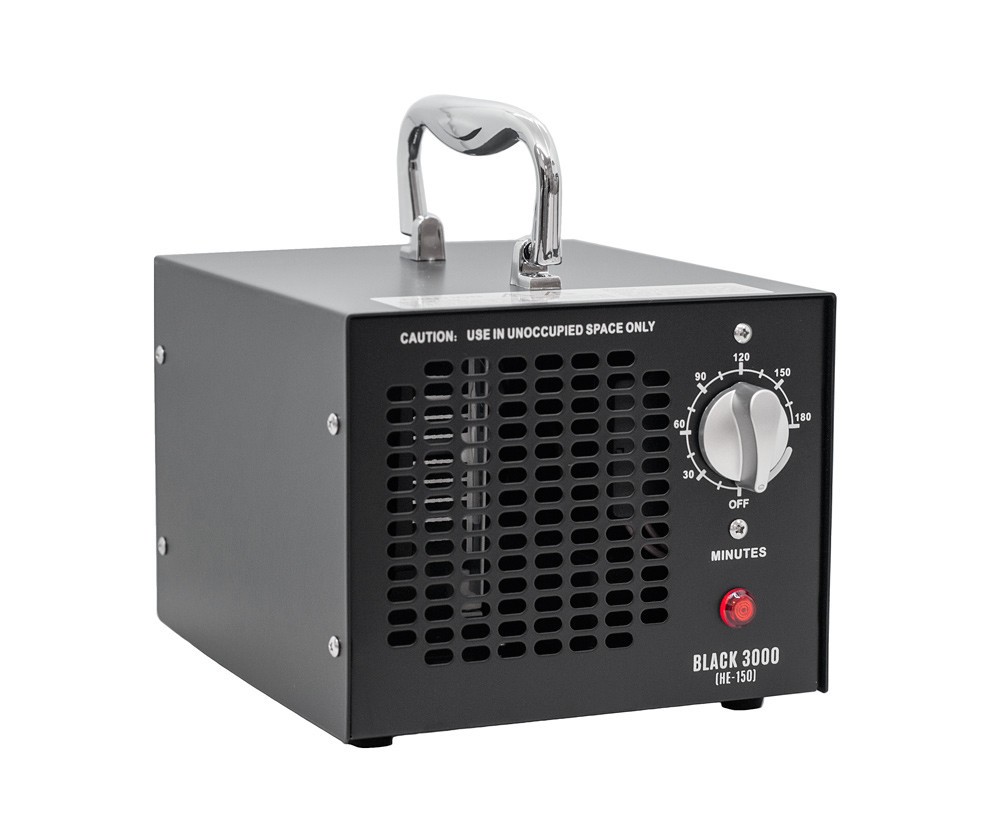 For a safe and clean space
Use the BLACK 3000 ozone generator to clean the premises in which you, and your clients and colleagues, operate. Ensure a safe environment, free of viruses, bacteria and other microorganisms, unpleasant odours, and volatile airborne chemicals. Enjoy comfort and clean air.

Solid performance for small offices and vehicles
A professional device, with solid performance, which helps clean and disinfect surgeries and small offices. It's excellently suited for the disinfection of car interiors, where the ozone penetrates deep into the material of the seats and other permeable parts of the car's cabin and leaves them clean and safe.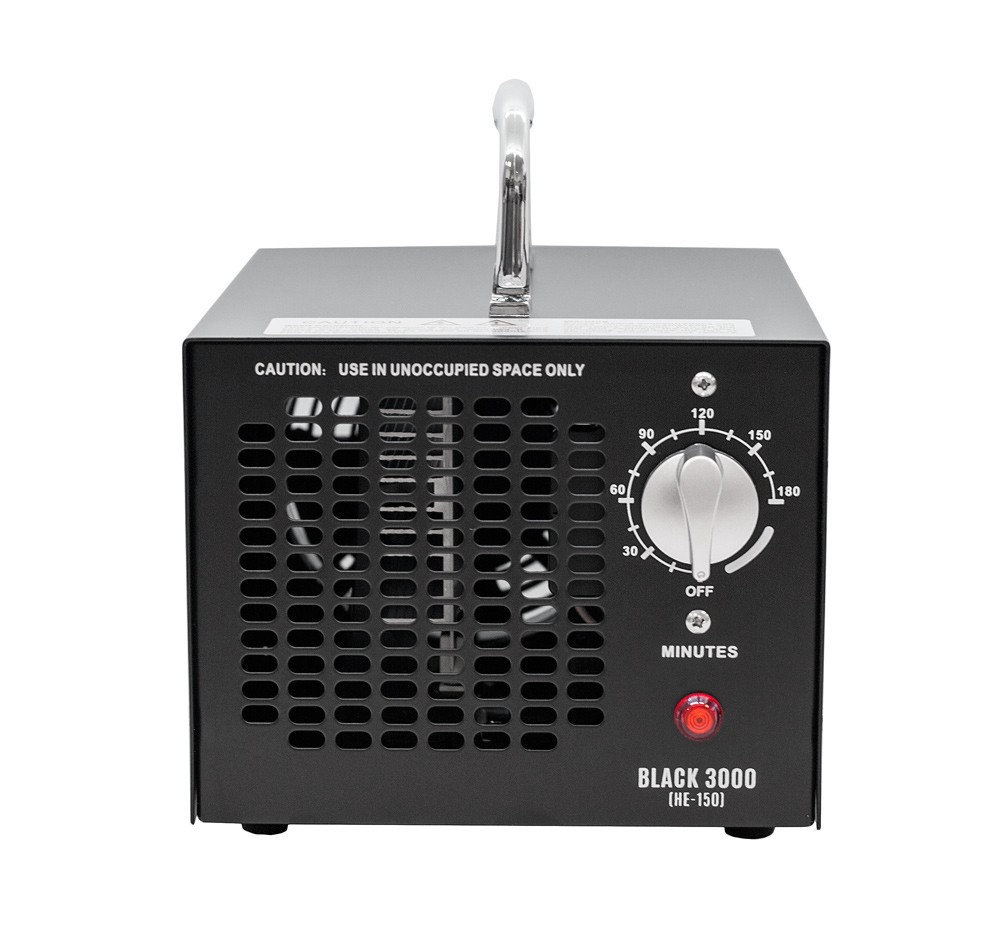 Small and easily portable
The compact design is directly predetermined for frequent carrying from place to place. A folding handle guarantees easy handling, and the professional device's robust construction ensures that it is durable. It is therefore ready for regular use, for example for the cleaning of cars in companies and car service centres.

Safe and easy to use
The control via a simple front panel does not leave room for errors during operation, and the Czech instruction manual provides certainty under all circumstances. Thanks to its durable metal construction, the entire device is maximally safe and fulfils all requirements.

Technical parameters
area: 100 m2
ozone output: 3 500 mg
power consumption: 60 W
voltage: 110-230V/50-60Hz
noise level: 35 dB
weight: 2,3 kg
dimensions: 220 x 170 x 160 mm
EAN: 0745114717146
Key functions
ozone generator with an output of 3,500 mg of ozone per hour
effective against viruses and microorganisms in the air and on the surfaces of objects
removes the odour of smoke, cigarettes, animals and many chemicals from the air
suitable for small offices, cars, and households
timer with a range of 0 to 120 minutes
low noise thanks to a silent ventilator
replaceable ozone module with a long lifespan
Czech instruction manual and technical support
2-year warranty period
Download
Accessories and parts
---
Ozone in general
Ozone is a gas which is present in nature and forms the Earth's protective layer. In higher concentrations, it can eliminate microscopic organisms such as viruses, bacteria, etc., yet does not place any burden on the environment.
After ozone tratment
Soon after the application of shock cleaning using the ozone generator, the ozone itself decomposes into oxygen, leaving behind no odour, or chemical or other residue. It thereby contributes to the creation and maintenance of a safe and clean environment in offices, shops, transport vehicles, and households.