Ozone generator

WHITE 10000

ASK QUESTION

An industrial ozone generator with a high ozone output of 10,000 mg/h, a timer for a period of up to 2 hours, and a hold function for unlimited operation. Disinfects the environment and rids the area of viruses, fungi, and unpleasant odours.

In stock

Two-year Europe-wide warranty
Performance summary of WHITE 10000
disinfects 100 m2 in an hour.
Ideal for disinfection and care of
schools
Hospitals
hotels
restaurants
stores
transportation
showrooms
How to choose the right ozone generator for you
Choosing the right generator is important. Learn how to choose the right model and what parameters to look at when choosing one.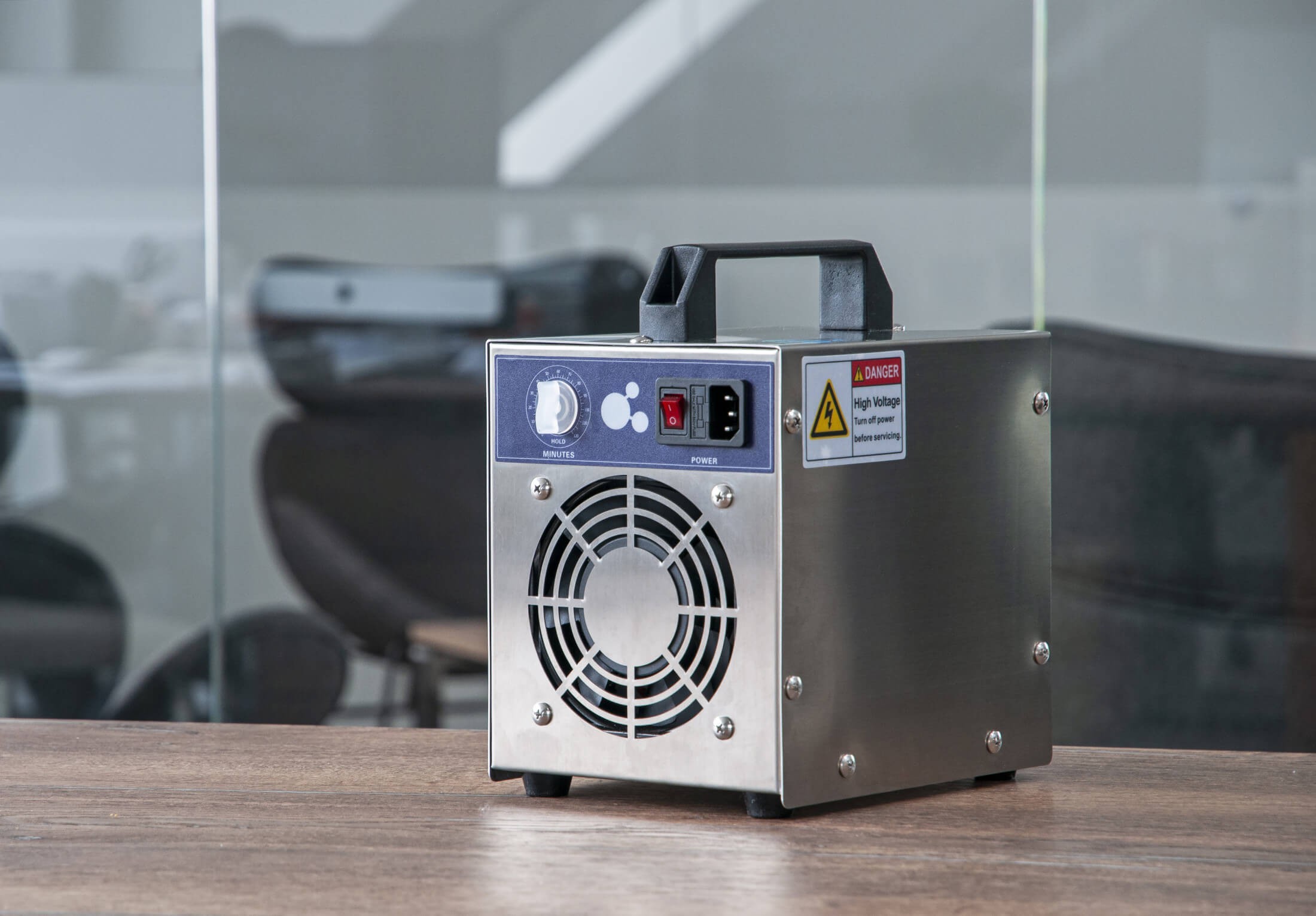 Safety in commercial areas
Use ozone cleaning to effectively disinfect commercial premises and public buildings such as schools, shops, service establishments, and offices. Ensure complete safety from viruses and bacteria for your visitors and clients as well as for the staff and their families. Ensure that they enjoy the perfect climate.

High performance and effectiveness
With an output of 10,000 mg of ozone per hour, the WHITE 10000 is an industrial-class ozone generator, ready for deployment in a demanding environment. Thanks to the large volume of ozone generated, it can very effectively fight many pathogens and very quickly clean even large and highly frequented areas.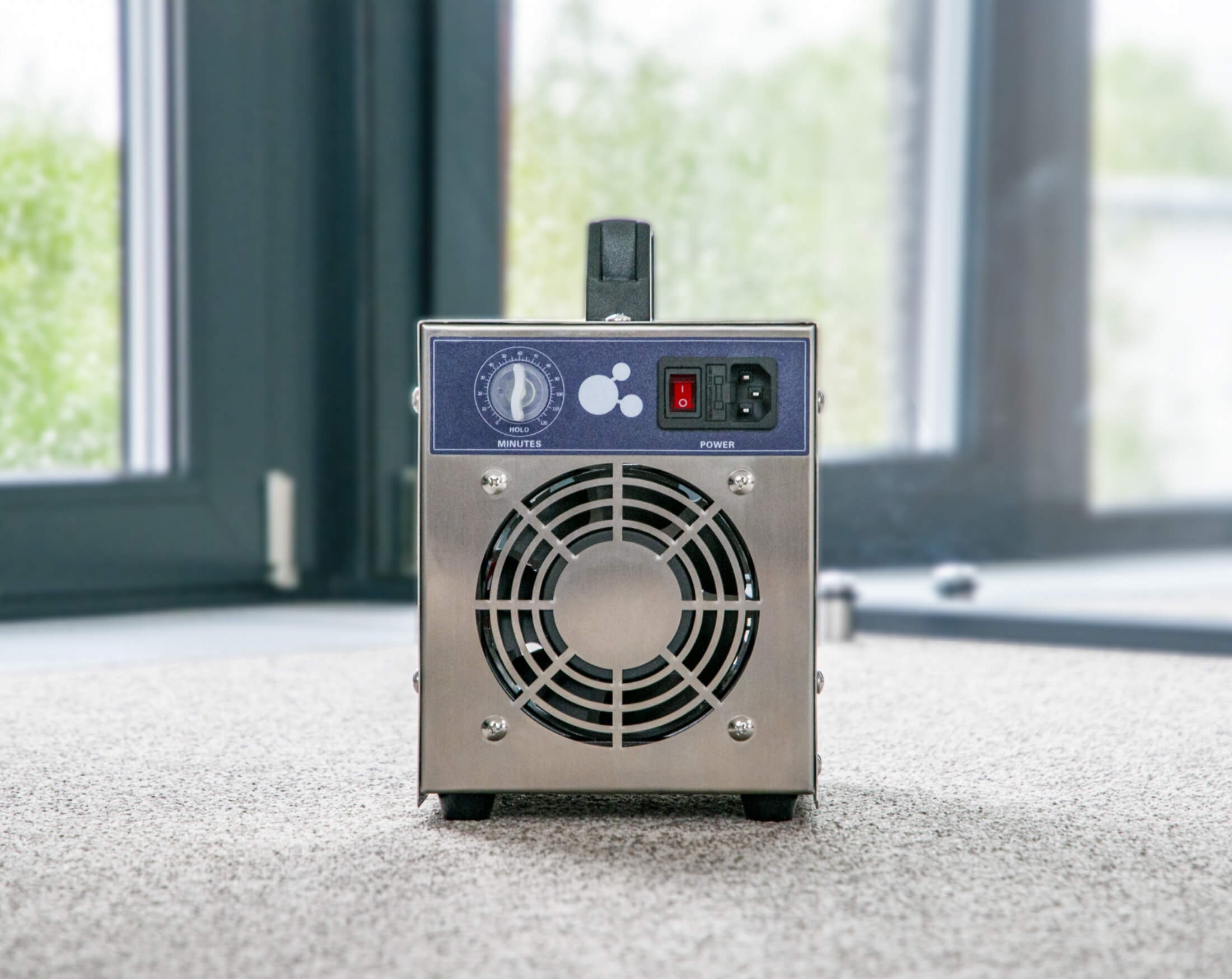 Robustly designed and manufactured
The quality stainless steel construction and steel frame guarantee high durability and a long lifespan, even when used in a demanding everyday operation. Its design drew on experience with the robust and functional design of industrial apparatus, which makes it an ideal device for everyday use.

Suitable for use in offices and companies
The perfect places for using the WHITE 10000 generator are schools and other educational facilities, industrial enterprises, restaurants, medical facilities, and public buildings. I.e. buildings with a large movement of people and high potential for contamination.

Technical parameters
Area: 200 m2
Power: 10 000 mg / hr
Energy consumption: 93 W
Input voltage: 110 - 230V / 50-60Hz
Noise: 45 db
Weight: 3.2 kg
Size: 350 x 170 x 250 mm
EAN: 0745114717139
Key Features
ozone generator with an output of 10,000 mg of ozone per hour
effective against viruses and microorganisms in the air and on the surfaces of objects
removes the odour of smoke, cigarettes, animals and many chemicals from the air
suitable for public buildings, offices, shops, and industrial operations
timer with a range of 0 to 120 minutes
hold function for time-unlimited operation
low noise thanks to a silent ventilator
replaceable ozone module with a long lifespan

English instruction manual and technical support

Download
Accessories and Parts
---
Ozone in general
Ozone is a gas which is present in nature and forms the Earth's protective layer. In higher concentrations, it can eliminate microscopic organisms such as viruses, bacteria, etc., yet does not place any burden on the environment.
After ozone tratment
Soon after the application of shock cleaning using the ozone generator, the ozone itself decomposes into oxygen, leaving behind no odour, or chemical or other residue. It thereby contributes to the creation and maintenance of a safe and clean environment in offices, shops, transport vehicles, and households.