Ozone generator

BLUE 7000

ASK QUESTION

A professional and easily portable ozone generator with output options of 3,500 or 7,000 mg/h and an operation timer for a period of up to 3 hours. Eliminates viruses, fungi, pathogens, and unpleasant odours.

In stock

Two-year Europe-wide warranty
Summary power generator
3 500/7 000 mg ozone / h.
disinfects 100 m2 in 1-2 hours
Ideal for disinfection and care of
offices
doctor's offices
fitness and wellness
restaurants
stores
schools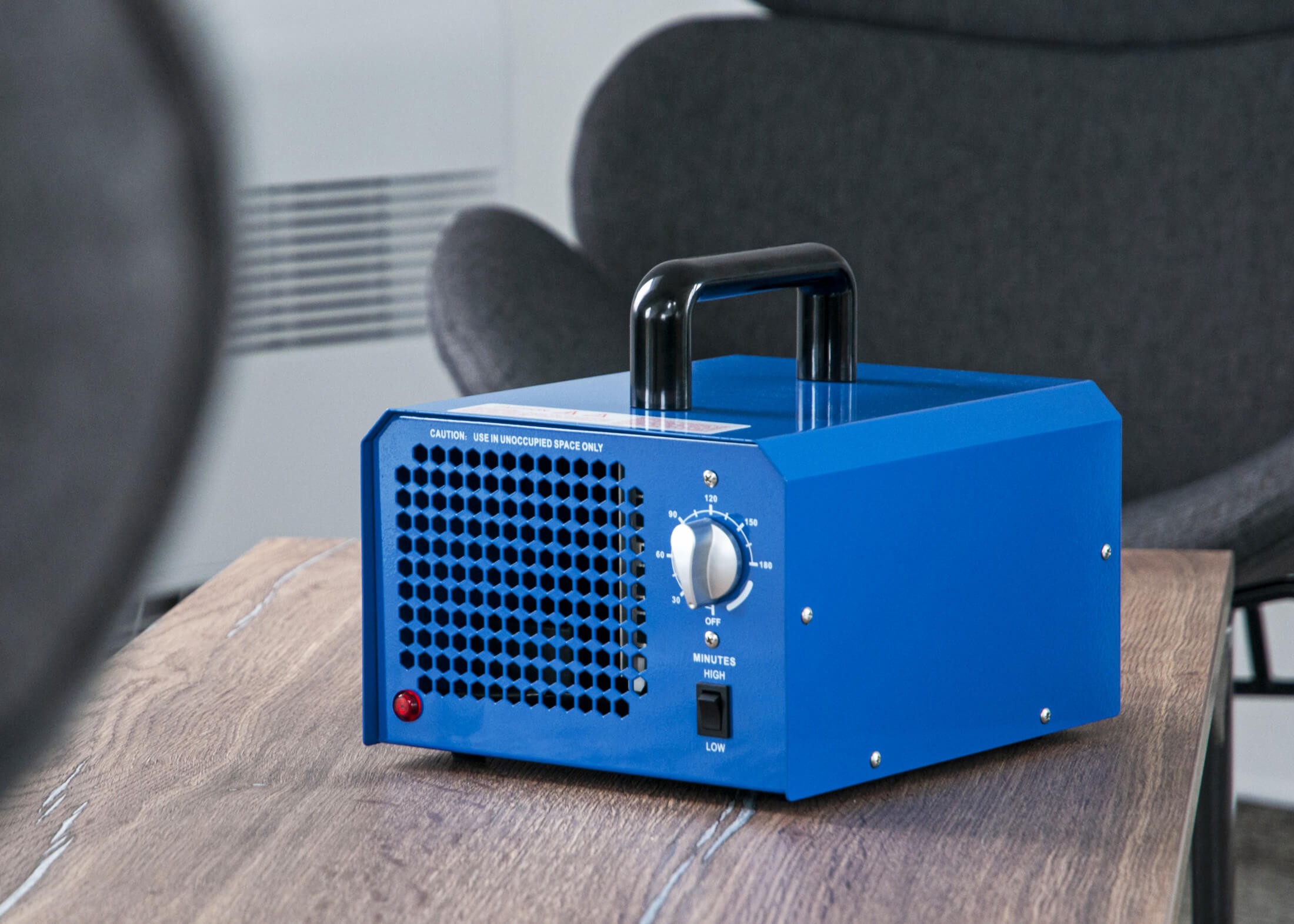 Guarantees a safe climate
Acquire a universal and robust device which will use ozone shock therapy to rid enclosed areas of viruses and other microorganisms as well as airborne odours and chemicals. Operate, work, and exercise in a climate which is safe for your clients and co-workers and ensures that they are comfortable.

Variable output as required
The BLUE 7000 ozone generator has two output levels. The lower mode of 3,500 mg/h is suitable for delicate areas where the ozone concentration could quickly become too high - for example in car cabins. The higher mode of 7,000 mg/h, on the other hand, is suitable for larger rooms and business establishments.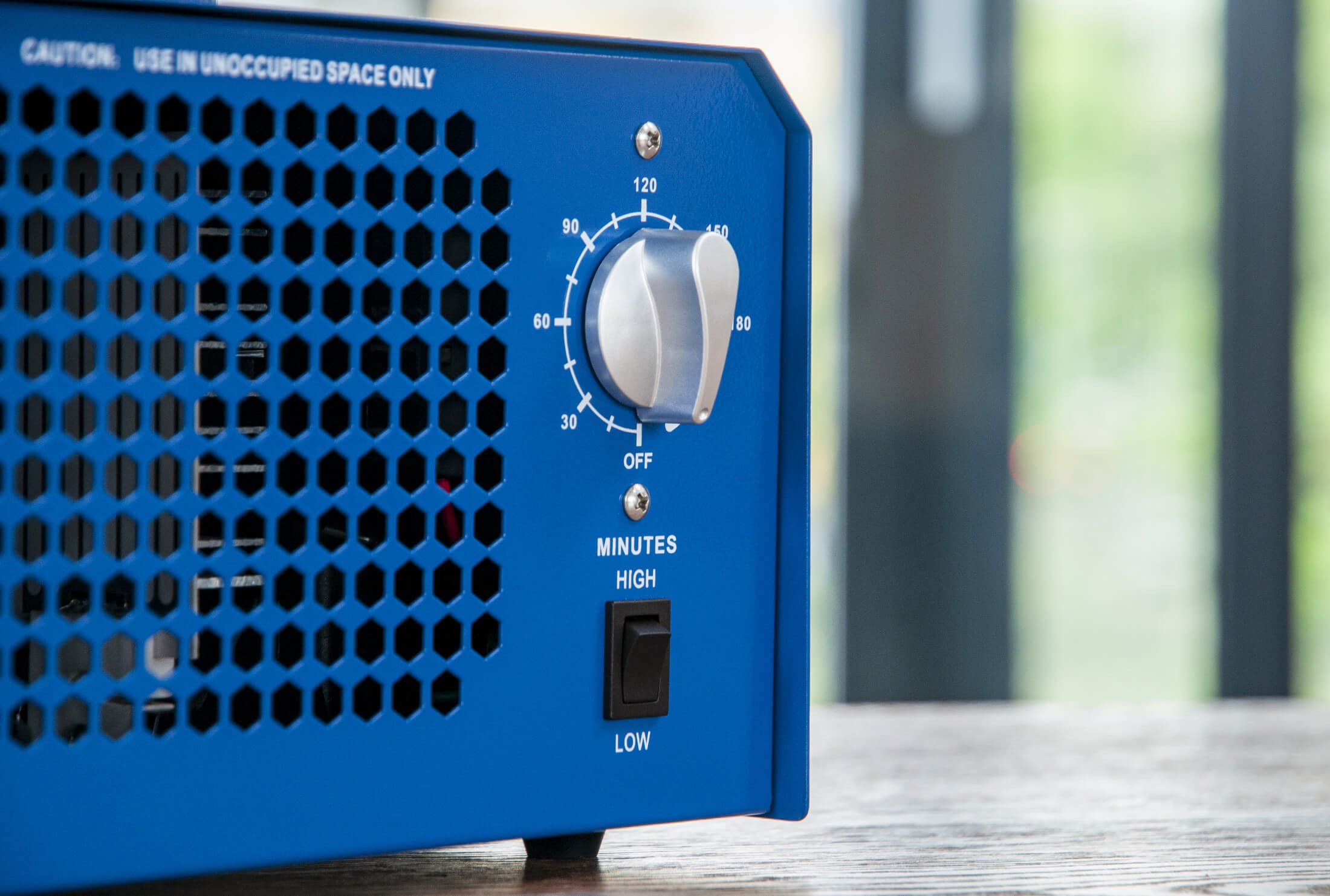 Elegant design and mobility
In the elegant blue design, very few would expect to find a truly industrially designed and durable device with a long lifespan. Its robust metal construction gives it the necessary stability, and with a weight of just 2.9 kg this generator is still easily portable, and can therefore be placed in multiple rooms one by one.

Universally usable
Thanks to its two output levels and timer with a maximum operating period of 3 hours, the BLUE 7000 has an extremely wide range of use. It can be used to disinfect, and eliminate viruses and bacteria from, both small enclosed spaces, such as car cabins, and rooms in buildings.

Technical specifications
Area: 200 m2
Power: 3500 mg / hr and 7000 mg / hr
Power consumption: 100 W
Input voltage: 110 - 230V / 50-60Hz
Noise: 45 db
Size: 260 x 210 x 180 mm
Weight: 2.9 kg
EAN: 0748367724107
Key Features
ozone generator with output options of 3,500 or 7,000 mg of ozone per hour
effective against viruses and microorganisms in the air and on the surfaces of objects
removes the odour of smoke, cigarettes, animals and many chemicals from the air
universally usable in offices, shops, households, and cars
timer with a range of 0 to 180 minutes
replaceable ozone module with a long lifespan
English instruction manual and technical support
2-year warranty period
Download
Accessories and Parts
---
Ozone in general
Ozone is a gas which is present in nature and forms the Earth's protective layer. In higher concentrations, it can eliminate microscopic organisms such as viruses, bacteria, etc., yet does not place any burden on the environment.
After ozone tratment
Soon after the application of shock cleaning using the ozone generator, the ozone itself decomposes into oxygen, leaving behind no odour, or chemical or other residue. It thereby contributes to the creation and maintenance of a safe and clean environment in offices, shops, transport vehicles, and households.